We are offering the newest Marianne items for preorder. There are some really nice items here.
Please send all preorders to Darlene at dutchpapercrafts@gmail.com
LR0386 Retro Border Die $8.25
PK9128 Nordic Winter Paper Bloc $6.75
COL1395 Nativity Die Set $12.75
CR1343 Christmas Bells Die Set $10.75
CR1344 Lantern Die Set $9.50
CR1345 Ice Crystals Arch Die $16.00
CR1346 Ice Crystals Border Die $9.50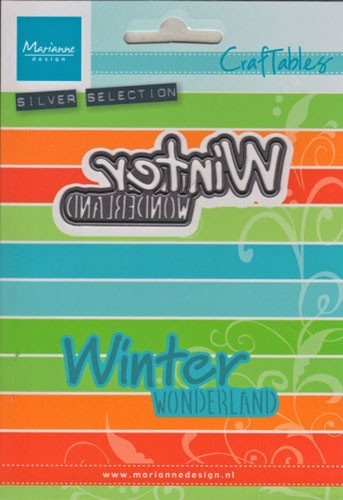 CR1347 Winter Wonderland Die $5.50

LR0383 Petra's Candle Die Set $24.25
CAT1333 The Collection #33 $3.00
LR0385 Triangle Border Die $8.25
LR0387 Flowers Border Die $8.25
LR0388 Flower Doily Die $16.25
DDS3353 Dancing with Deer Clear Stamp $5.50
DDS3354 Christmas Romance Clear Stamp $5.50
EWS2212 Christmas Tree Doodle Stamp $5.50
EWS2213 Doodle Birds Stamp $5.50
EWS2214 Squirrel Doodle Stamp $5.50
EWS2215 Deer Doodle Stamp $5.50
LR0384 Petra's Holly Die $10.25
We are also offering the following items for sale. They are not from Marianne BUT they are gorgeous.
Each package contains 10 cards that are in 10 different colours of cardstock. Each card has a beautiful pre-cut design that is also embossed and has gold foil accents to highlight the cutouts and a pearl finish that really gives it a luxurious appearance.
There is enough blank space on the front of each card to add your personal creative flair. A 3D or die-cuts or punches can be added here. You may want to just add a text or if you have a stamped image this can be added here as well. The cards also come pre-scored and the size of the finished card is 4" x 6". In addition, each package comes with white envelopes for each card.
HC8779 Lattice Curtain Luxury Cards $8.25
HC8778 Double Swirl Border Cards $8.25
HC8777 Chain Link Border Cards $8.25
HC8776 Climbing Vine Cards $8.25
HC8775 Starry Night Card Set $8.25